Our virtual CIOs provide all of the same services that you would receive from a typical on-site resource with one main beneficial difference: a much lower overall cost. Get to know our outsourcing CIO services and solutions so we can help you grow your Los Angeles-based business.
Delivering expert-level IT project management services and tech consulting to improve the performance, effectiveness, and consistency of your business.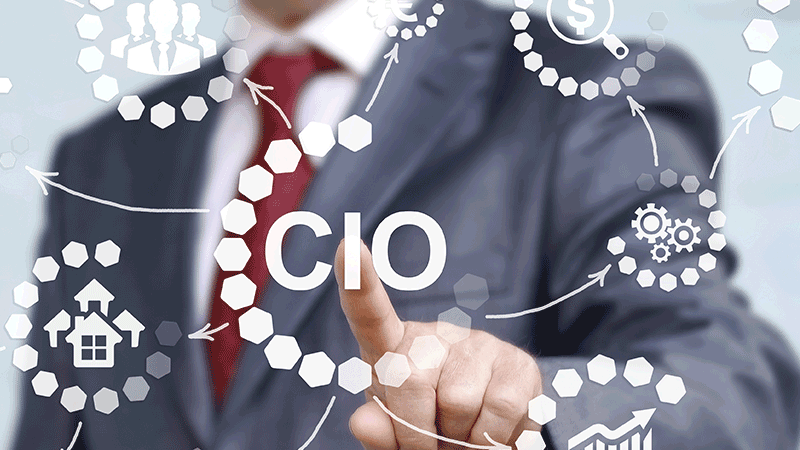 CIO as a Service: Taking Advantage of Strategic Technology Consulting
Does your organization have the IT guidance and technological know-how required to plan effectively for its future?
When it comes to your business, information technology is one of the most valuable tools that you have. As a result, you need to have a defined strategy in place to manage it well. Unfortunately, there are many businesses that don't have the resources to hire a dedicated employee for IT strategy and planning. While your day-to-day employees may cover some of these needs, it's nearly impossible to balance with other duties - this is where a virtual CIO (vCIO) can be incredibly valuable.
IT strategy is a necessity and the majority of businesses need expert, objective guidance regarding new technology, best practices, risk management, and disaster recovery. An outsourced CIO from Crimson IT is your expert-level partner in information technology solutions. Our professional outsourced CIO firm understands the ins and outs of your business and can create, customize, and manage a high-level IT strategy. Additionally, our virtual CIOs integrate and utilize business technology to help make more intelligent and informed decisions that enhance your business - no matter the size.
---
The Benefits of a Virtual CIO for Enterprises and Small Businesses
An outsourced CIO model offers a great option for investing in IT audits, advancements, maintenance, and protection, without all of the financial and physical resources that a full IT team requires.
The benefits of working with our vCIO solutions are extensive, including:
| | | |
| --- | --- | --- |
| | | Strategic Direction: Regulatory compliance, preparation for government audits, information security, and process management. Our outsourced virtual CIOs have the understanding, experience, and overall insight to find the proper solutions and implement the right strategies for your company. |
| | | Knowledge and Expertise: Outsourcing the role of a CIO means that your company can focus more specifically on developing and refining a strategic roadmap for your business. Our virtual CIOs bring unique, first-hand experience and in-depth insight from working with companies of all shapes and sizes. |
| | | Reducing Costs: Hiring a CIO can be an incredibly expensive endeavor, as the expertise needed comes with a hefty price tag for in-house workers. Using our outsourced CIO solutions allows your company to receive the benefits of proper planning, budgeting, and performance tracking without the overhead. |
| | | Developing an IT Plan: A virtual CIO is the best person for the job when it comes to developing and adopting an IT strategy that promotes business goals, growth, etc. Our outsourced CIO firm will set your company up with an expert who will develop a plan that works for you in every way. |
| | | Creating a Backup Plan: Data security and IT disasters happen every day, often because thorough plans aren't put into place. Our virtual CIOs are trained to assess and plan first before a disaster can occur, so you can put more time and energy into growing and not recovering. |
---
Partners in IT Strategy - Our Outsourced CIO Services
Delegating decisions to your outsourced CIO partner allows you to hone in your focus on purely strategic decision, and helps to alleviate the strain of many of the typical day-to-day tasks. We do a close inspection of the role that technology plays in your organization and come up with a comprehensive strategy that enables you to:
Scale rapidly for the future
Improve productivity and network efficiencies
Protect and secure data at all times
Increase your bottom line
Crimson IT's outsourced CIO professionals will perform an in-depth evaluation of your unique needs, consider your concerns, formulate a strategic plan, and reinforce the systems that make up the foundation of your operations.
Many enterprise businesses are on the lookout for true partners in business technology strategy and IT infrastructure. We understand this role and provide accurate, strategic recommendations, as well as a methodology to track marked improvements in IT performance. Where other outsourced CIO services may boast high intelligence and experience in IT strategy and growth, we provide a thorough, performance-based virtual CIO service that delivers results you can measure.
---
The Crimson IT Advantage for Outsourced CIO Services
At Crimson IT, we consider outsourced CIO services to be a powerful, strategic effort that pairs perfectly with other managed IT services like network performance, risk management, cloud services, and tech support. Making sure that your business is operating in the most secure, productive, and effective IT environment is our virtual CIOs' biggest concern.
Our CIO will come to you with expert guidance for implementing the latest technology. This ongoing advisory service gives small to mid-sized businesses a competitive edge by implementing a viable IT strategy, integrating it with your overall business strategy, and avoiding potential sources of risk.
Here are some of the main areas of focus for our outsourced CIO services: