One of the most critical aspects of the cyber security process is testing everything thoroughly for vulnerabilities; however, it is often overlooked. Being able to identify these potential weaknesses in a company's networks and systems provides a frame of reference for how to proceed and strengthen every part of an IT environment.
Analyzing your organization's current cyber security and network vulnerability with a comprehensive vulnerability assessment.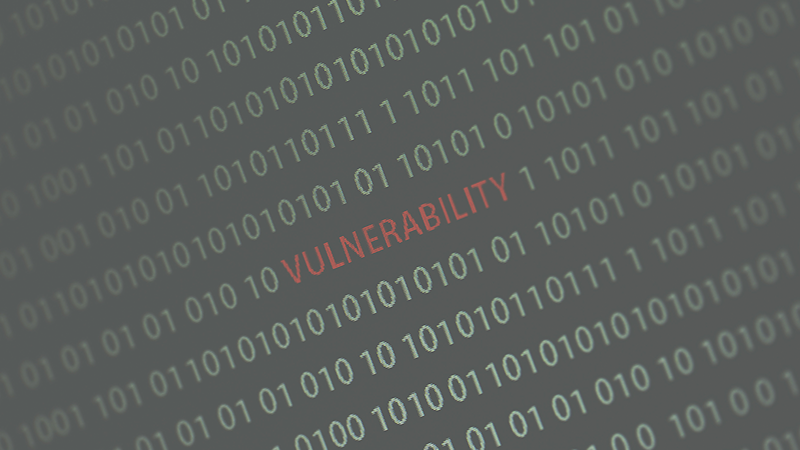 Vulnerability Assessment - Why Every Business Needs a Network Security Vulnerability Scan
Every system setup is different, depending on the business and industry that you operate within. The knowledge of every vulnerability enables small businesses and enterprise companies to figure out if they are exploitable (and where), as well as understand what the risks of those vulnerabilities are to your specific organization.
A vulnerability assessment is used primarily in order to identify weaknesses and class them according to how serious they are. A network vulnerability can be defined in two distinct ways:
As a bug in code or design that can be exploited to cause harm and damage.
As a gap in security or an IT weakness that results in a data breach.
The process of performing an in-depth vulnerability assessment allows companies of all sizes to strictly test the security of their infrastructure. While these cyber security vulnerability scans can be done in-house by a security or IT department, hiring an outside security firm like Crimson IT to test from every possible angle has even more benefits like:
Identifying known security gaps before cyber attackers can locate them.
Creating an inventory of all the network-connected devices, and each of their vulnerabilities.
Defining the level of risk and potential harm that exists on the network.
Establishing and optimizing cyber security investments.
---
When Do You Need an IT Vulnerability Scan?
An attacker often only needs one entrance into your IT systems to gain control and cause irreversible damage. Unfortunately for many companies, this discovery can come too late. No matter what field your business operates within or who it serves, conducting a vulnerability assessment at the start of every year, or after significant changes are made internally, is critical to ensure that network security remains intact.
There are three primary goals that a vulnerability assessment aims to achieve:
Identify vulnerabilities, ranging from critical UI flaws to more simple misconfigurations.
Document the vulnerabilities so that developers can locate and reproduce the findings.
Create guidance to assist developers with fixing those identified IT vulnerabilities.
---
What Does a Vulnerability Assessment Consist Of?
Your organization's network vulnerability scan should always include every device with an IP address. This means coverage for workstations, laptops, printers, routers, switches, hubs, IDS/IPS, servers, wireless networks, and firewalls, including the software running on them.
Unauthenticated vulnerability scans reveal issues found in the services running on your system, open ports on devices, and other types of configurations that affect network security. Additionally, authenticated scans also reveal the vulnerabilities in your installed applications. Crimson IT experts utilize an assessment framework that covers both authenticated and unauthenticated vulnerabilities, so you know that every security risk is found and removed.
There are a few main steps we employ in order to have a successful vulnerability assessment.
1. Initial Asset Assessment
Before diving in with the vulnerability scan, it's important to do an initial assessment of your network, devices, and other digital assets that are subject to strict security. Doing a sweep of every asset, as well as who can access them and how, will allow you to see the range of devices in use that will be tested for vulnerabilities.
2. Network System Information
After doing the initial assessment of your networks and connected devices, you should always gather intel about the systems in order to review the specifics of each device, process, and configuration. Learning what type of information should be accessible via the configuration baseline is also a good practice, helping you to understand your device platforms, vendors, software version, and how they interact with each other.
3. Vulnerability Scan
The network vulnerability scan itself can be set in motion after looking into any compliance requirements you may need to follow in particular. For each industry and client service, there are important contextual rules and regulations for when and how to perform this type of assessment. For the best results, we employ the use of vulnerability scanner tools such as:
Qualys
Tripwire
Nessus
Wireshark
Microsoft Baseline Security Adviser
Metasploit
Kali
Parrot
4. Final Vulnerability Assessment Report
While the vulnerability scanner process is critical, the final report on its findings and recommended best ways to move forward is arguably more valuable in the long-run. Findings on the vulnerability assessment are incredibly useful and are generated to encourage deeper understanding of the issues found.
These details about vulnerabilities should be included in the final report, making it easy for companies and their IT departments to get a firm grasp of the following:
Name of vulnerability
Date of discovery
Score of severity
Detailed descriptions of the vulnerabilities
Details about affected systems
Details about the process to correct the vulnerability
Further details of the vulnerability, the time it took to correct, the next revision, and countermeasures taken
Armed with this basic list when performing a vulnerability assessment, the recommendations phase will reflect a complete understanding of the security posture in all the different aspects of the process. It will also deliver a better outcome for something that, in most cases, is a just a compliance tool.
---
Our Vulnerability Scanner & Assessment Methodology
Many businesses simply don't have the personnel, resources, and IT security expertise to effectively locate, manage, and remove vulnerabilities. Full network vulnerability scans can take a long time, detected issues can be hard to prioritize correctly, and finding potential new vulnerabilities are often not included in the process.
At Crimson IT, we configure every vulnerability scan to run through specific interfaces, IP addresses, and more, in order to ensure that security problems don't occur in your network.
We analyze many areas, such as:
Each application individually
Cloud services and their interfaces to other apps
Physical access to equipment and jacks
Third party connections and access
Environmental threats
Supporting systems and utilities
Over the years, Crimson IT experts have been helping small businesses and enterprises to better understand, and work with, their network and IT environment. As a reliable and well-trusted source for expertise in cyber security, we make certain that all of your digital bases are covered from potential risk with our process of vulnerability assessment. With a more complete understanding of your networks, devices, and their weaknesses, we provide you with the knowledge and skill to continue to operate in a secure way.