Crimson IT takes your security as seriously as you do. We work tirelessly to ensure that every computer, system, and connected device is free of viruses, malware, and spyware giving you the peace of mind of knowing that your company and customer data is safe and secure. Keeping your business' computers, servers, and devices running at full capacity is our top priority.
Remove computers viruses, fix your website, improve revenue, and enhance your reputation with our total malware removal solutions.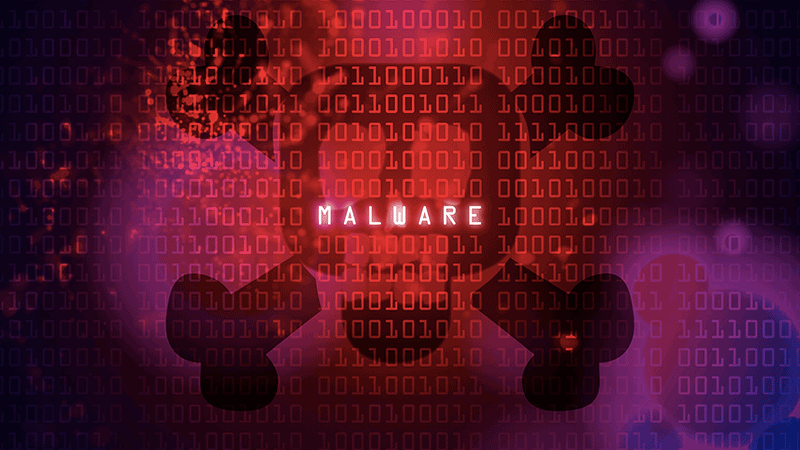 Protect Your Privacy, Website and Corporate Productivity from Malicious Software and Viruses
Have your office computers or mobile devices been running slowly, freezing up, or receiving random popups? Computer viruses and malware are all too common for small businesses and enterprises and can cause an array of financial issues, not to mention endanger the long-term security and success of the organization.

It's an unfortunate reality that typical antivirus software and firewalls may not protect your business from every digital angle. Crimson IT experts are highly trained in every detail of virus removal, malware removal, and spyware removal to develop a plan of action that keeps your organization secure and functioning optimally.
With Crimson IT, you always work with the most highly-skilled and effective technical support team. Each of our team members are expertly-trained in identifying and ultimately fixing any malware or virus issues you might face.
---
Common Types of Computer Viruses, Malicious Software and Malware
Malware and viruses come in many forms and can strike from just about anywhere. These malicious applications can not only affect a particular machine, but can also damage your network, web applications, private data, or even your network as a whole.

If you suspect that your organization has been impacted by a computer virus or malicious software, the only solution is a comprehensive, intelligent virus cleaner that identifies the root of the problem and repairs the damage.
Some computer viruses and malicious malware are specifically designed to cause damage to your machines by burying into the programs, deleting files, and even reformatting hard drives in the blink of an eye. Other types of malware and viruses simply flood a network and make it impossible to perform any business-as-usual task. No matter what form the malware takes, the end result is often the same: a serious disruption to your organization and potential loss of important data.
How do you know if you have malware, adware, or viruses and need a virus cleaner?
Your computer may be infected if you recognize any of these symptoms:
Slow computer performance or erratic behavior
Unexplained data loss and frequent computer crashes
Getting unexpected messages
Programs starting automatically or not functioning normally
Pop-up ads litter your computer
Messages you didn't send appear in a coworker's inbox
Programs and tools are not responsive
Crimson IT is the leading provider of complete technical support and virus removal for enterprises and SMBs. With so much of an organization's future relying on the security of its networks and data, we understand how critical it is to prevent any form of malware, adware, or spyware from robbing you of your information.
Check out this video from Dell Tech Support about how to spot viruses, malware, and adware on your computer.
---
How to Remove Computer Viruses and Fix Malware
Do-it-yourself methods for locating and removing viruses and malware from your computers exist, but none boast the benefits of a true virus removal specialist service. Our virus cleaning and complete malware removal service will rid your computer and network of issues without any effort on your part.
How Our Virus Cleaner & Malware Removal Process Works
We diagnose each computer and mobile device individually so that no detail goes unmissed - no matter how seemingly small or unintrusive. Our viral removal processes are proven to fully remove all traces of infection and restore your affected computers to their original state. Here's how our virus cleaner process works:
Isolate the threatened system from the network to prevent further infection
Employ multiple threat detection tools to identify the threat(s)
Identify the likely method of infection
Stop all threat processes and remove all traces
Validate all infections have been successfully removed
Install any additional threat mitigation tools and perform user training to prevent future infection
Preventing Future Virus and Malware Attacks
Once our process has acted as an effective virus removal for your affected systems and machines, it's very important to ensure that the issue doesn't happen again. In addition to offering manages Antivirus Protection Services, Crimson IT recommends the following expert tips for continuing website and computer security after your virus and malware removal:
Update your website regularly, as well as every application and integration
Require frequent password changes - at least every 3 months
Regularly backup your website files and other important files to protect against site loss
Continuously monitor and track your website, computer, and devices for potential issues and viruses, being aware of the warning signs that your systems are under attack
Actively block out malicious access using firewalls, antivirus protection, and other technical support services
---
Comprehensive Malware and Virus Remover for Enterprise & SMBs
Crimson IT uses a strategic, step-by-step virus removal method to rid your computers and networks of any and all possible threats. Our experts specialize in restoring your computer and other systems to completely safe conditions, and can even do so remotely. No matter what platform, device, or programs you are using, we guarantee full-scale malware and virus removal that gets you back on track fast.
In situations requiring more complex remediation, our dedicated team of cybersecurity experts will manually scan your website files for an infection and fix the issue. With our combination of automated removal and professional services, we find more security issues plaguing websites than anyone else.