In order to combat DDoS attacks with the proper threat mitigation, it takes the help of expert IT security consultants. We offer all of the necessary services to quickly and effectively shut down DDoS attacks in their tracks, often even before they have a chance to begin.
Protect your company against DDoS attacks with comprehensive DDoS threat mitigation services for enterprises and small businesses.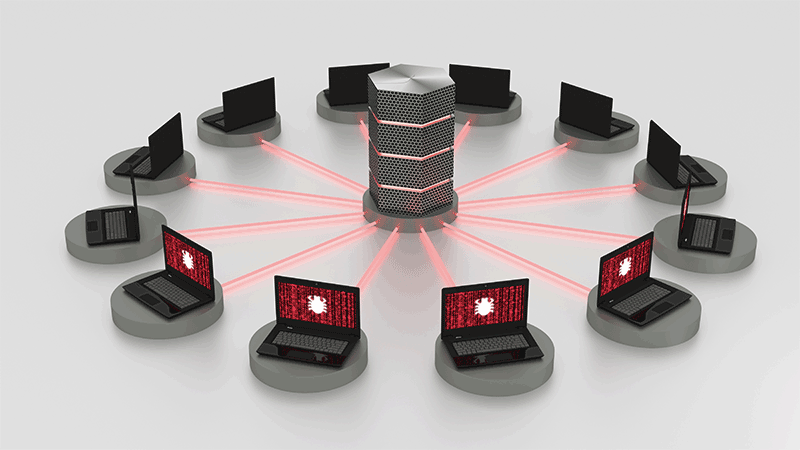 Defend Your Website & Servers with DDoS Attack Prevention & Threat Mitigation
Distributed Denial of Service attacks, or DDoS attacks, are a real and constant threat to businesses and organizations. DDoS attacks can take entire websites and even full servers down, using methods to flood servers with false requests. A DDoS attack can be initiated by any experienced hacker or person with the right outside resources.
These days, a DDoS attack can be purchased by hackers proudly boasting their skills in online ads. In terms of cyber attacks, DDoS's are incredibly common and easy to organize - all it takes is someone with the know-how to send excessive amounts of traffic to your website servers in order to cause an outage. DDoS attacks aim to disrupt your business operations by turning your website and server into a useless error page, often removing them from being online in any capacity. With the costly effects that downtime can have on enterprises and SMBs, DDoS mitigation is critical to maintaining access.
With scalable and flexible network solutions, the most costly of risks associated with DDoS attacks can be greatly reduced by:
Minimizing web security costs by improving overall standards and best practices.
Reducing downtime and minimizing risk with a DDoS mitigation solution that can deflect attacks.
Maintaining web and server performance throughout attacks.
Protecting against new and evolving threats, including data theft.
There are many ways that enterprises and SMBs can prepare for a denial of service attack, but enlisting a third-party DDoS protection service is often the most affordable and effective route. It takes the help of expert IT security consultants to provide the necessary risk mitigation services to effectively shut down DDoS attacks before they begin, as well as ongoing DDoS protection.
---
Common Types of DDoS Attacks
In order to combat DDoS attacks with the proper risk mitigation, it's important to understand the type of DDoS attack that's occurring. These Distributed Denial of Service attacks can be divided into three general types:
Volume Based Attacks: UDP floods, ICMP floods, and spoofed-packet floods that completely saturate the attacked website's bandwidth.
Protocol Attacks: SYN floods, fragmented packet attacks, Ping of Death, Smurf DDoS and other attacks that eat at actual server resources, like firewalls.
Application Layer Attacks: Low-and-slow attacks, GET/POST floods, and other attacks that target Apache, Windows or OpenBSD vulnerabilities are considered application layer DDoS attacks. These contain innocent looking requests that crash web servers.
While there are dozens of various types of DDoS attacks running rampant, there are several precautions that can be taken in order to know when you are experiencing a denial of service attack. The United States Computer Emergency Readiness Team (US-CERT) advises that the following symptoms could indicate a DDoS attack on your website or servers:
Unusually slow network performance, such as an inability to open normal files or access website pages.
Unavailability of a particular website, resulting in ongoing error notices.
Inability to access any website at all from your corporate networks.
Increased amount of spam emails being sent to your business inboxes associated with your network.
Being aware of these familiar symptoms of a DDoS attack can help save time, money, and energy during the risk mitigation process. However, it's always best to stay a few steps ahead of hackers and enlist the services of professional DDoS mitigation services to ensure it's done right.
---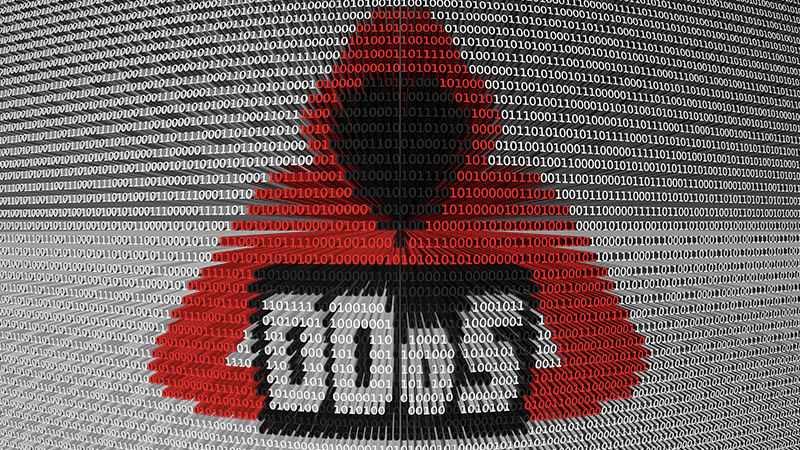 How to Protect Against DDoS Attacks
With so many famous DDoS attacks popping up in the news every day, it's no wonder why businesses are looking at how to protect against DDoS attacks and bulk up risk mitigation. Our process for DDoS mitigation is proven to secure vulnerabilities in organizations from unwanted attack.
Step 1: Detection
We actively monitor and measure your traffic flow deviations in order to effectively determine when a DDoS attack is likely to occur. By detecting an attack before it really sets in or identifying it early in the process is the best way to ensure DDoS protection.
Step 2: Routing
When a potential DDoS attack is located within your networks or servers, we immediately reroute the traffic away from its intended target so that it can't negatively impact your website.
Step 3: Filtering
Being able to distinguish between real traffic from customers or search engines and malicious visitors is incredibly important. Our DDoS attack solutions respond to an attack swiftly without affecting other user's regular experience of your site.
Step 4: Analysis
The final step of our DDoS protection process is to properly analyze findings about the attack. We identify the perpetrator from a thorough review of your security log information to track the DDoS attack in its entirety, better ensuring that it won't happen again.
---
Threat Mitigation for DDoS Attacks
Organizations must try to anticipate the applications and network services adversaries will target and draft an emergency response plan to mitigate those attacks. Protecting your company's network from DDoS attacks starts with planning the correct response.
Our approach to DDoS mitigation combines powerful security capabilities with little disruption to traffic, so you can protect your website and server from DDoS attack.
Extensive network capacity
Powerful processing capabilities
Fast detection-to-mitigation timeframe
Scalable and flexible solutions
Tactics to defend against network layer DDoS attacks