Our specialist IT consultants have the hands-on experience and dedicated skills to master your IT infrastructure outsourcing needs, ensuring that all of your network and IT related needs are covered.
Protect your business from the inside out with long-term, full-service IT infrastructure architecture and security solutions.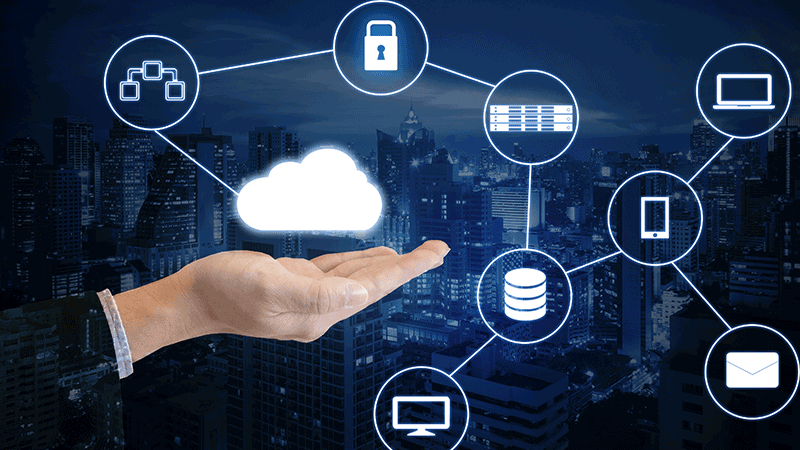 IT Infrastructure Outsourcing Services for Enterprises and SMBs
Your IT infrastructure is the very foundation of your organization's operations and technical elements, including your networks, devices, and software. Hence, a scalable and flexible IT set-up is key to keep you operating at full capacity and growing in line with your business objectives.
Customers of every kind expect an always-on mentality as their impression of your organization can change rapidly with delays, website issues, and other problems within your IT infrastructure. No longer are single vendor IT infrastructure contracts the norm. The Internet-of-Things, along with the evolving landscape of mobile power and data, is completely changing IT infrastructure management.
So, what can you do in order to effectively optimize your networks and more? At Crimson IT, our outsourcing works to help enterprises and small businesses to design, build, run, and even manage your complete IT infrastructure in an agile and cost-effective manner.
---
Why Should You Upgrade Your Networking IT Infrastructure?
Big Data, remote workforces, high levels of customer information, and other key factors require your IT environment to be held to the highest level of security, flexibility, and scalability. Pairing this with the knowledge that your business demands will continuously be changing, our IT infrastructure services help to keep you moving forward.
Additionally, network and website traffic will only continue to increase in the coming years. In fact, it's expected that traffic to your IT systems will triple by 2019 with the vast number of devices that are online. If your business is relying on outdated hardware or an older IT environment in general, there's no better time than now to upgrade your rapidly-aging IT set-up with a trusted provider like Crimson IT.
Key reasons to upgrade your organization's networks include:
Expand your capacity

with more computers to your office, linking to remote locations or implementing additional cloud storage to host your data.

Improve your network security

and your company's resilience to cyber threats and attacks on critical information.

Boost your productivity

, save time, and reduce ongoing maintenance costs associated with slower network systems.
Whether you're replacing old technology or expanding your IT infrastructure, regular upgrades are critical for keeping your business productive and your data secure. There are many tell-tale signs that you might need IT infrastructure solutions to help improve your networks and IT environment. Such as:
Your network is much slower and clunkier than usual.
Your employees consistently need more time to complete tasks due to hardware or software issues.
You only practice the bare minimum for network security.
Your IT department spends a big portion of their time maintaining your current IT infrastructure.
You're spending too much money each month to keep your networks afloat.
Keeping these key signs in mind, you can better identify when your IT infrastructure could use some expert-level care.
---
IT Infrastructure Outsourcing Services
With extensive knowledge and first-hand expertise, Crimson IT is your ideal partner to leverage the latest technologies that enable your business to create, build, and manage an agile IT infrastructure. Our IT infrastructure outsourcing services enable you to be digitally at-the-ready, by providing cloud and software services, malware protection, and constant IT tech solutions that can improve your data center, network, server storage, and much more.
Crimson IT's comprehensive IT infrastructure services include:
Cloud migrations
Enterprise systems and network management
Data center consolidation and hosting
Internet-of-Things (IoT) implementations
Big Data environments
Continuous Integration / Continuous Delivery software development pipelines
Database services
Cloud hosting (AWS)
Infrastructure integrations and divestitures
Virtualization Solutions (VMware, Microsoft, Citrix)
---
Why Choose Crimson IT for your IT Infrastructure Outsourcing Needs
Crimson IT's experienced IT infrastructure support services will help to lead your organization on a more direct path to success. We posess the expertise to provide you with the most reliable solutions for your specific business. We create IT infrastructure architecture as well as aid in the handling of hardware and software, among much more.
Our excellent IT infrastructure management services are here to assist your organization continuously improve and grow, and provide expert guidance to better manage your IT environment. It is our mission to aid your business use technology to its full advantage in order to be the leader in your industry.