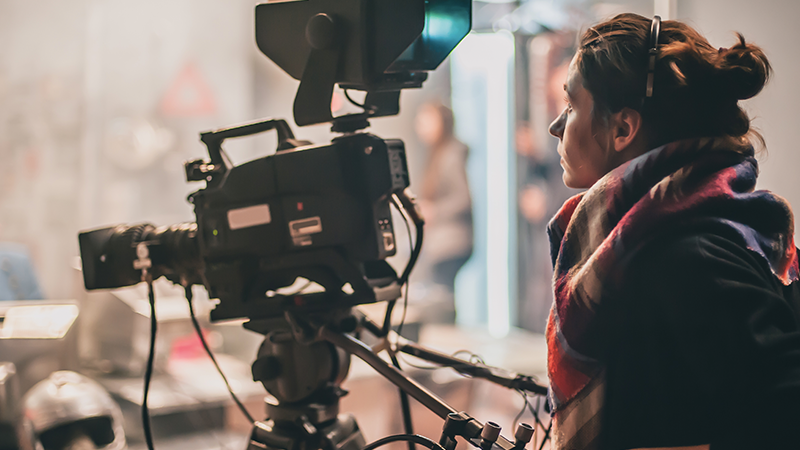 With the challenges of scaling a media and entertainment business, keeping up with competition, and pleasing customers, we help you succeed with custom IT solutions.
Being fast and efficient in the entertainment and media industry is one of the most important factors. With incredibly tight deadlines and timelines, complicated distribution systems, the threat of data breach, and always-increasing costs and expenses, the demand to stay as updated as possible on technology solutions for media businesses has grown.
Crimson IT offers full-service IT consulting and business technology solutions to the media and entertainment industry in Los Angeles, CA. With clients from major media organizations to small entertainment agencies, we'll help you with:
Better server and network performance overall
Scalable solutions for growing media agencies of any size
Seamless software and other IT upgrades
Design and implementation of new systems
Improved digital mobility, flexibility, and agility
Risk mitigation and total data security
Adopting and integrating future technologies
Consulting on all other areas of technology
---
Why Media & Entertainment Companies Need a Dedicated IT Service Provider
The media and entertainment industry is one of the most quickly-evolving today, with technology filling an incredibly important purpose in that change. Cutting-edge IT tools and strategies are needed to keep up with the growing needs of customers and remain ahead of the competition.
Today in the media world, there is no question whatsoever that the main topics of conversation are around innovation - specifically, advancements and improvements in technology. No matter what the main goals and objectives are of your media business, enlisting the help of a managed IT services provider who gets how your business functions is necessary.
Our team gains successes in the success of our clients - helping those in the media and entertainment industry thrive in a multitude of ways, including:
navigating the technology landscape for media companies and providing strategic, fact-based IT recommendations
enabling the innovation of media production, including improving timelines and financial burdens for agencies
increasing the productivity of media companies with tailored IT services and business technology that improves support functions and other key areas of operation
improving the results of sales and marketing efforts through custom-designed IT infrastructure that can help consumer development soar
reducing operational and capital expenses with a best-in-class IT architecture
securing data with the most innovative technologies and ensuring its protection with IT safeguards, and backup & recovery plans
Crimson IT has helped many media-based organizations grow strategically with a fully developed IT roadmap, the most updated software applications, improved security, and other scalable technology solutions. With many years of experience working with media and entertainment firms, our expert IT consultants know how to effectively identify and analyze problem areas, find the best solutions, develop a plan to get you there, and help you manage it all along the way.
---
Full-Service IT Solutions for Media & Entertainment from Crimson IT
At Crimson IT, our team of expert-level technology consultants enables businesses in the media and entertainment industry to stay ahead of their competitors. By eliminating the inefficiencies in your technology adoption and use, we have the skills and services that it takes to take your media business to the next level. We have years of experience working directly with media and entertainment companies to improve the state of their IT infrastructure, networks, software applications, and more.
Our central IT consulting services and business technology solutions for media and entertainment companies include: