We have already executed countless IT audits for organizations large and small throughout Los Angeles. The team at Crimson IT can evaluate your current IT plan and structure to provide you with an in-depth assessment of your current strengths and weaknesses in security, staffing, and overall performance.
Securing your business technology starts with a full IT audit & IT assessment to understand your company's vulnerabilities.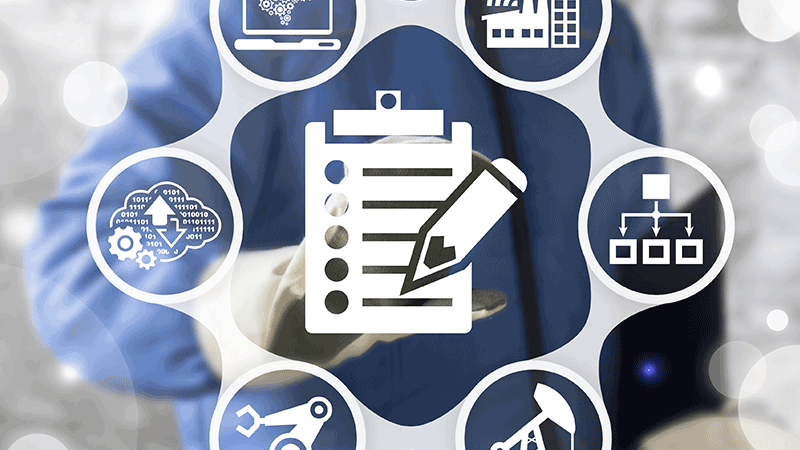 Understanding Business Technology Security with IT Audits & Assessments
Massive incidents of companies being exposed to data loss, cyber attacks, and other security risks seem to be the norm. As highly public data breaches occur at major companies around the world, businesses are looking into how to improve IT security and maintain a more controlled IT environment in order to stifle as many risks as possible.
While staffing a full team of IT experts internally doesn't make financial sense for most companies, the value of having the qualified knowledge, resources, and years of experience of IT and security consultants is vast. Every trained IT consultant knows that to begin the process of improving your systems, you first need to do an incredibly thorough IT audit.
The role of in-depth IT assessment in an organization has never been more important than it is today. To manage the always-changing universe of information technology, an IT audit must cover a variety of IT compliance, security, and framework best practices that will benefit your business. An effective IT assessment identifies your IT strengths and weaknesses, as well as recommends specific strategies and tactics to make improvements.
Is your enterprise or small business' information technology supporting your goals? Or, are your current practices potentially harming the future of your organization? At Crimson IT, we offer a complete IT assessment to companies of all sizes in order to determine what steps need to be taken.
---
Why Comprehensive IT Audits Are So Critical
IT environments inherently change over time. Often times when this is not addressed, problems can start to emerge, showing inefficiencies, performance gaps, and other issues that can cause IT compliance to start to fail. Our IT audits are comprised of a thorough and action-oriented review of your company's current IT environment from top-to-bottom.
In order to fully monitor your current information technology systems, our consultants view your networks, facilities, and other key information in order to analyze every bit of data that exists in your setup. An effective IT assessment will result in a full evaluation and recommendation from our experts, helping your organization to get a better return on your IT investment.
An IT audit from Crimson IT will help you to re-define your business goals and align your IT efforts with your strategic business plan. In your complete IT assessment, we will assist you in addressing the many business challenges that come with a scaling organization:
Rapid growth and expansion
Post-merger integration
Regulation and compliance requirements
Changes in the competitive landscape
Cost-reduction
And much more...
---
IT Assessment Checklist: How Does an IT Audit Work?
A comprehensive IT audit examines many areas of your current information technology environment in order to highlight opportunities, as well as arm you with the knowledge you need to succeed. Every IT audit that Crimson IT experts perform is comprised of a thorough IT assessment checklist, ensuring that no stone is left unturned. We'll also work with your own requirements to make sure that you receive the most in-depth IT audit possible.
Our IT assessment checklist covers more than just your hardware and software setup. We take a deep dive into every aspect of your business that information technology touches, so you always get the most holistic insight into your company's technological standings. The main areas that are included in our standard IT assessment checklist are:
Financial Data
While focusing on IT-related expenses, this portion also includes expenses allocated to non-IT budget lines (HR, overhead, etc.) and indirect costs (data centers, facilities costs, etc.). We leave no area to chance that could be affected.
Network Performance
Identifying what your business currently does well, what it wants to do better at, and what you will need to have in-hand to meet future goals are all critical. We'll sit down with you to look at your network's performance and come up with a plan for secure scalability.
Risk Management
Having your data and information exposed is always a potential risk. How prepared is your company to enact a disaster recovery plan that meets compliance regulations in the event of a data breach? We'll be able to quickly see where any holes may lie and how to fix them.
Employees
As business owners, we always hope that staff are trustworthy - but no one is perfect and human error can interrupt IT systems at any time. Coming up with a list of staff, their employment status, etc. is necessary to identify where any training needs to occur.
Hardware & Software
Going through your current hardware and software is also a given in your IT assessment. Making a list of equipment, data storage, third-party applications, and any other relevant systems in place are all important to consider when performing an IT audit.
Rules & Regulations
Being prepared to incorporate new technologies, best practices, and governed laws at the drop of a hat can be a complicated matter for many businesses. We'll see how ready you are for a variety of challenges that could come your way with increased IT regulation.
With a comprehensive IT assessment completed, your business will be in a much better place to understand its current strengths, weaknesses, opportunities, and potential threats to information technology security.
---
Our IT Audit Process & Methodology
When you receive an IT assessment from Crimson IT, you're tapping into a wealth of knowledge in IT security, network systems, and the future of business technology. In our IT audit methodology, we take a look at the many functional areas of your company in order to provide the best possible assessment. We analyze a number of areas, such as:
Data Storage
System/Data Security
Technology Management
Mobile Device Management
Administrative Policies
Network Software
Disaster Recovery/Backup